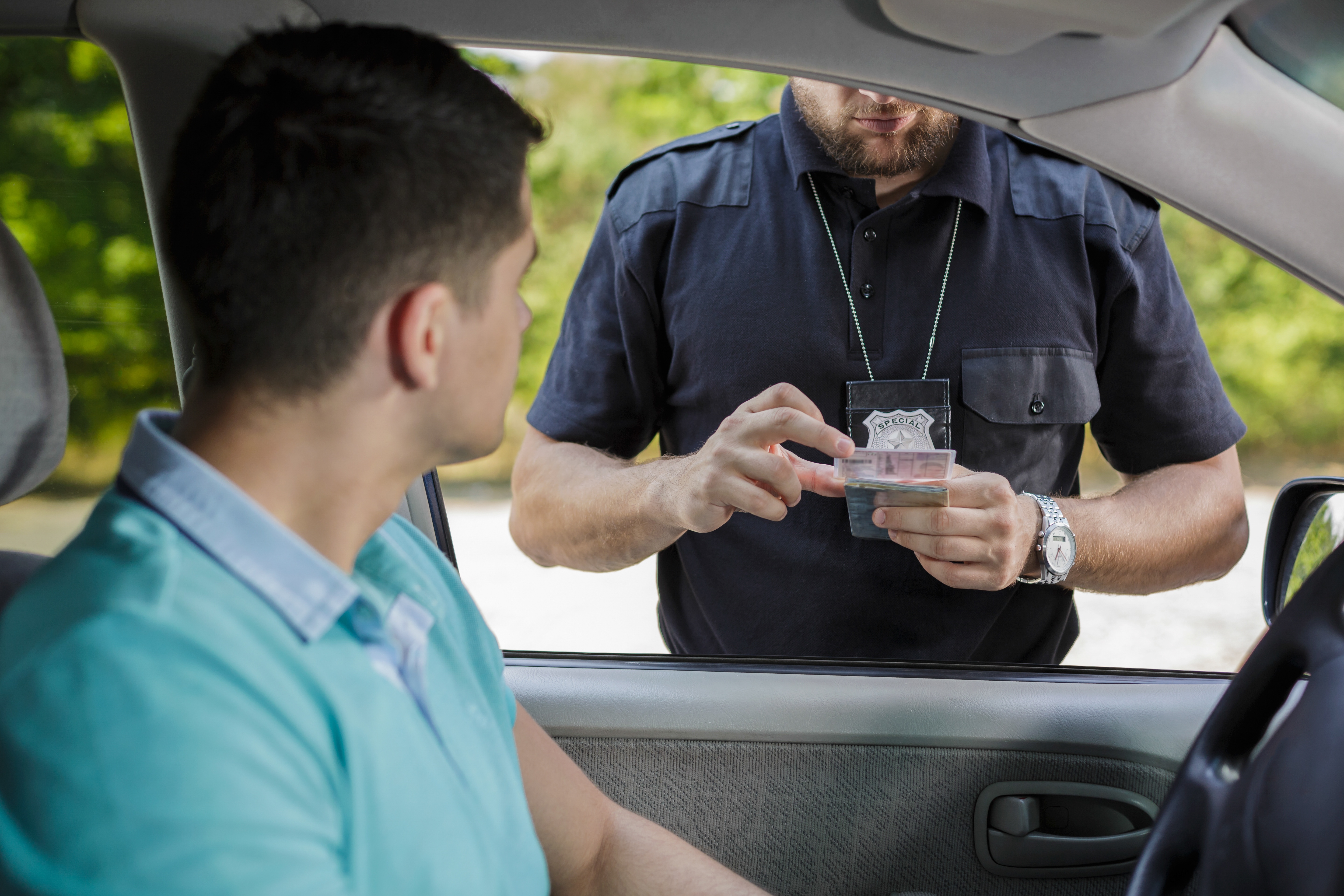 If you are ever pulled over for a routine traffic stop and the police officer informs you that your driver's license has a hold on it for an Outstanding Judgment Warrant (OJW), this means your
Colorado driver's license
has been suspended. There are a few steps you must take to get your license reinstated, including providing the DMV a letter from the court that issued the OJW and paying a reinstatement fee. Where do these warrants come from and how do other states know about the suspension? Let's take a closer look at OJWs to find out.
Larimer County Outstanding Judgment Warrant Lawyer: Where Do OJWs Come From?
An Outstanding Judgment Warrant is entered anytime a person has received a traffic ticket in Larimer, Boulder, or Grand County and they do not complete all the court requirements associated with that ticket. Even something as simple as forgetting to pay a fine can trigger the OJW and your license will be put on a hold, or suspended. Because the government knows how important the ability to drive is, they hold your license hostage over you in order to get payments and resolutions for traffic tickets and summonses.
Out of State Traffic Tickets and Outstanding Judgment Warrants: Can a Ticket from Another State Affect My Colorado License?
The simple answer is yes. If you have a traffic ticket from another state, like Wyoming or Nebraska, and it is left unresolved it can impact your Colorado driver's license. An Interstate Compact was put in place called the Driver's License Compact which allows other states' traffic law vioaltions to affect your Colorado license.
The Driver's License Compact: How Does This Interstate Compact Work in Fort Collins?
The Driver's License Compact motto is: One Driver, One License, One Record.
As of right now, there are 45 states (plus the District of Columbia) that are members of the Driver's License Compact, leaving only 5 states that are not a part: Georgia, Maine, Michigan, Tennessee and Wisconsin. The remaining states have agreed to hold you accountable for any outstanding traffic matters stemming from any of the member states. Their motto is: One Driver, One License, One Record. Under the Compact, any state involved will treat an out of state offense as if it had occurred in their state. Now, you don't have to worry about being extradited to Colorado over an outstanding traffic matter, but states involved in the Compact have agreed that they will not allow you to get a driver's license if you have an unresolved traffic matter in another member state. This would include tickets for speeding, a driver's license suspension for excessive points, or even a suspension for a DUI. So, if you are moving to another state and get a speeding ticket in Fort Collins, Colorado just before leaving the state, that ticket will follow you if you don't take care of it in a timely matter and you will not be able to get a driver's license in your new state until you do.
Who Are the Members of the Driver's License Compact: Which States Can Issue OJWs?
Below is a list of the 46 members of the Driver's License Compact, all of which can issue Outstanding Judgement Warrants:
Alabama
Alaska
Arizona
Arkansas
California
Colorado
Connecticut
District of Columbia
Delaware
Florida
Hawaii
Idaho
Illinois
Indiana
Iowa
Kansas
Kentucky
Louisiana
Maryland
Massachusetts
Minnesota
Mississippi
Missouri
Montana
Nebraska
Nevada
New Hampshire
New Jersey
New Mexico
New York
North Carolina
North Dakota
Ohio
Oklahoma
Oregon
Pennsylvania
Rhode Island
South Carolina
South Dakota
Texas
Utah
Vermont
Virginia
Washington
West Virginia
Wyoming
Larimer County Bench Warrants and Outstanding Judgment Warrants
Typically, if you fail to appear for your court date (FTA) in Larimer County, don't pay a fine, or neglect to complete any terms or conditions of your sentence, a Bench Warrant is issued by the judge. This type of warrant will result in your arrest, should law enforcement contact you and run your name. An OJW, however, is not the type of warrant that will lead to an arrest. Instead, when an Outstanding Judgment Warrant is entered, a hold is put on your license. This makes it so you cannot renew your driver's license or apply for a new license in another Driver's License Compact state. Don't be quick to brush it off, though, because if there is a hold on your license, then technically you would be driving on a suspended or revoked license, which is another traffic crime you could be charged with.
Fort Collins Suspended Driver's License Attorney: How Do I Get My License Reinstated?
Many times, people have no idea they were driving around on a suspended license until they go to renew their driver's license or get a new one. This leaves them wondering about the process to get their license reinstated. The first step is to contact the court that issued the Outstanding Judgment Warrant and get a clearance letter you can present to the DMV. You must take care of whatever the outstanding issue is before you can get this letter, like pay the fine. The clearance letter usually gives information as to why the OJW was issued and verifies that you completed all the requirements related to the offense. The second step is to pay a reinstatement fee, because when is there not a fee involved in government? Once you can complete these two steps, your license will be reinstated.
[pullquote align="center" textalign="center" width="95%"]
It can be a risky situation to try and get your Colorado license reinstated.
[/pullquote]
If the traffic offense occurred in Fort Collins, Loveland, or Estes Park, and you are in another state trying to get your driver's license suspension taken care of, there may be an added element that makes the process more difficult than the two steps explained above. If the judge who entered the OJW also chooses to issue a Bench Warrant, you may not be able to get the license issue taken care of without returning to Colorado, or whichever state the issue originated from. In order to get the clearance letter, you may have to appear in court and face additional penalties like community service, late fees, fines and court costs, and even jail time. It can be a risky situation to try and get your Colorado license reinstated.
If you or someone you love has a hold on their driver's license or knows there is an Outstanding Judgement Warrant (OJW) on their license call the best Fort Collins traffic attorneys to help get your license reinstated at 970-658-0007. Together, we can protect your future.