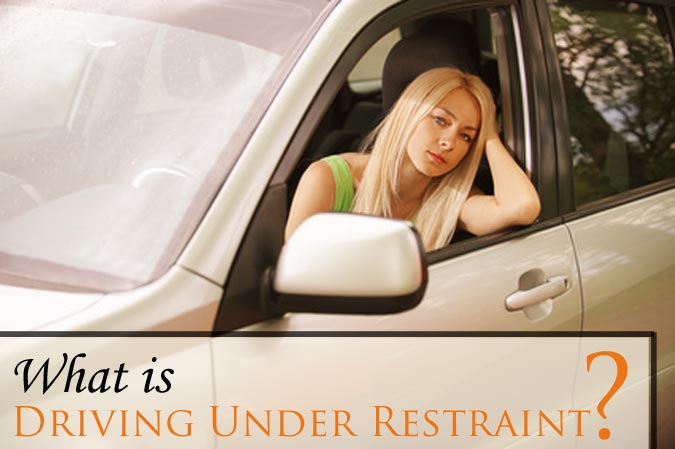 Drivers' licenses in Fort Collins, Loveland or Estes Park can be suspended, revoked, or placed under restraint (DUR). All of these terms are encompassed under the broad Colorado statute 42-2-138 in Larimer County.
Revocation of your License in Larimer County
Often, traffic offenses that involve alcohol can result in the revocation or suspension of your driver's license in Larimer County. These can include:
The catch-all alcohol conviction – this is often called Excess Blood Alcohol Content (BAC). C.R.S. 42-4-1301(2)(a).
If you are under 21, and are caught with your blood alcohol content (BAC) between .02 and .05, you will be charged with a misdemeanor crime (C.R.S. 42-4-1301(2)(a.5).
There are other reasons your drivers' license can be revoked in Colorado, such as a Vehicular Assault – C.R.S. 42-2-125, or Vehicular Homicide.
Suspension of Your License in Larimer County
You can have your license suspended (Driving Under Suspension) in Colorado if you accumulate too many points on your license. Occasionally, you can be allowed to have a "red," "restricted" or "probationary" license (C.R.S. 42-2-127(14). This allows you to operate a motor vehicle under limited circumstances, such as driving to work or school. There are many other reasons that your drivers' license could be suspended, such as Providing Alcohol to Underage Persons – C.R.S. 42-2-127.6, being an Uninsured Motorist – C.R.S. 42-2-127.7, and Child Support Violations – C.R.S. 42-2-127.5.
The Penalty for Driving Under Restraint in Larimer County
If your drivers' license has been revoked or suspended, it is very important that you don't drive. The penalties for driving under restraint are harsh, and generally include mandatory jail. For example, if you accumulate too many points on your license and your license is revoked and you drive anyway, you could spend up to six months in the Larimer County Jail. If you commit a second offense, you would be prohibited from getting a Colorado driver's license for three years. The jail time is mandatory if the underlying restraint is for an alcohol offense. You would be sentenced to a mandatory 30 days in jail for the first offense, and a mandatory 90-day jail sentence for a second offense.
It Is Important to Hire an Experienced DMV Traffic Attorney in Larimer County
We are here to help save your driving privileges in Colorado. We understand that losing your license could result in losing your job. For this reason, it is very important that you hire an experienced traffic crimes defense attorney to fight on your behalf.
If you or a loved one has been contacted by the DMV or Fort Collins, Loveland, Johnstown police or the Larimer County Sheriff regarding driving under restraint, be smart, exercise your right to remain silent, and contact an experienced criminal defense attorney at the O'Malley Law Office at 970-658-0007, or submit the "Get Help Now" form. Together, we can protect your future.
———————————————————————————————————————————————-
Helpful Resources: